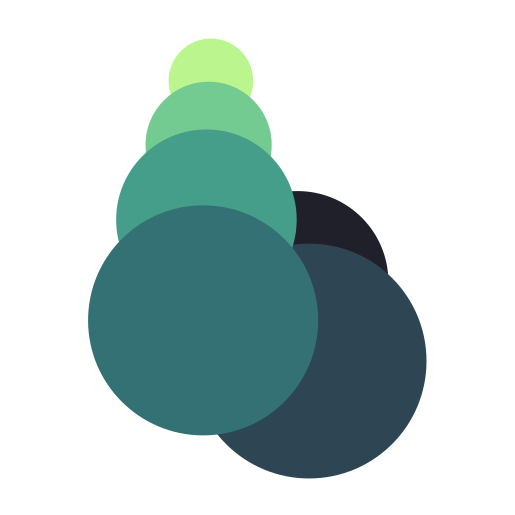 What does biotop offer to me?
Science? - Not my cup of tea!
To many, science means that people with a liking of acronyms and white coats do things in sterile labs or with complex formulae; things with an air of importance; potentially groundbreaking things; things, which but a handful of people in the world understand. - And surly these people also share a love of clumsy acronyms, white labcoats and blackboards full of scribbles.
While most labcoats are indeed rather dirty, most of these cliches are somewhat grounded in truth. However, the picture they paint has a key ingredient missing: passion! Whoever does science is haunted; addicted to those moments when they catch a glimpse of the beauty of that which is. - Be it the microscopic world of the cell, where bridges selfassemble and disassemble themselves, while knobbly proteins wobble across at phenomenal speeds; the mysterious quantum world, where thing generally run counter to our intuitions fostered by the "big world"; or cosmic ballets, where celestial bodies are formed from stardust, and bend space and time. For these glimpes take it on with their own ignorance, and pay the price of hitting the proverbial wall over and over again, before they broaden their horizon (a little bit).
Yet, for us all to profit from these singular events of broadening of one's horizon, in order to better cope with the complex world that surrounds us, science needs to be communicated. Not as an end in itself, but in a manner that's integrated into the research process. This is where we see our responsibility as scientists towards society, and our mission as science collective. Following this route promises to be fascinating, for the stories we know to tell are breathtaking. With artists at our side, we're certain to be able to tell them in exciting ways. Yet, we do not intent to focus on telling stories alone, but plan to open our workshop and work process, share our resources, be a source of advice and help, conduct research alongside interested members of the public, and be a partner in all sorts of tinkering projects.
How can I participate?
Locally
Regular Programme
Stay informed about our regular programme encompassing talks, evening events and meet-and-greets, by visiting the events section of our site.
Workshops
Never before has it been easier to playfully engage in research. At the same time, science is primarily a process, most accessible if one engages in the scientific method. Bringing the two together, we plan to offer workshops addressed at a variety of focus groups, such as school kids and interested members of the public, on a regular basis that provide a barrier-free and playful approach to complex and relevant scientific problems.
As soon as we have set up a suitable space, we will announce public workshops in the events section of our site.
Moreover, we would like to offer tailor-made workshops for schools and other organisations. Do get in touch with us via email, should you be interested!
Project Partnerships
You have an idea, yet you like scientific know-how or a suitable lab-space to bring it to fruition? You've identified a problem in your every-day life and would like to talk about strategies to solve it? Do get in touch with us via email, and we will happily support you in the development.
Online
Content
You want to make cutting-edge research accessible to a broader audience, write about miraculous microscopic worlds, or drop a couple of lines about wondrous scientific discoveries and their eccentric uncoverers? - We want to give you a platform to do just that and an instil this website with life!
Translation
Our aim is to make our content available in as many languages as possible, to reach a wider audience with our articles, projects and course materials. To do this, we need the help of motivated and competent people, who help us with translations.
Should you be interested in contributing your translational skills or thoughts in the form of online-content, do get in touch with us via email.
How can I support biotop?
Micropayments
We want to keep our website ad-free, yet we believe that you should be able as user of this website to support creators of content directly. Therefore, we support the micropayment system flattr which allows you to send little donations directly to the content-creators. To do so, click on the little icon at the bottom of posts.
Private Sponsors
We're currently looking for sponsors and sources of funding to fund research projects and setup a space in Villach/Austria. In this process we intend to draw on public funding opportunities, as well as private sponsors, who share our vision and want to support us out of idealism.
Should you be interested in becoming a sponsor, do get in touch with us via email.
Equipment Sponsors
In setting up a reasearch lab, the acquisition of lab-equipment is a major contributor to costs. Since these acquisitions are directly linked to the site in Villach, and enable us to offer workshops and open our lab as a fablab, we want to offer sponsorhips linked to individual pieces of equipment as attractive and transparent funding opportunity, especially for local supporters, who will be acknowledged with a plaque locally, as well as online.
Should you be interested in becoming a sponsor, do get in touch with us via email.
---