Open Cell, Old Laundry Yard, Shepherd's Bush Market, W12 8DW, London, United Kingdom
We are participating in the London Design Festival!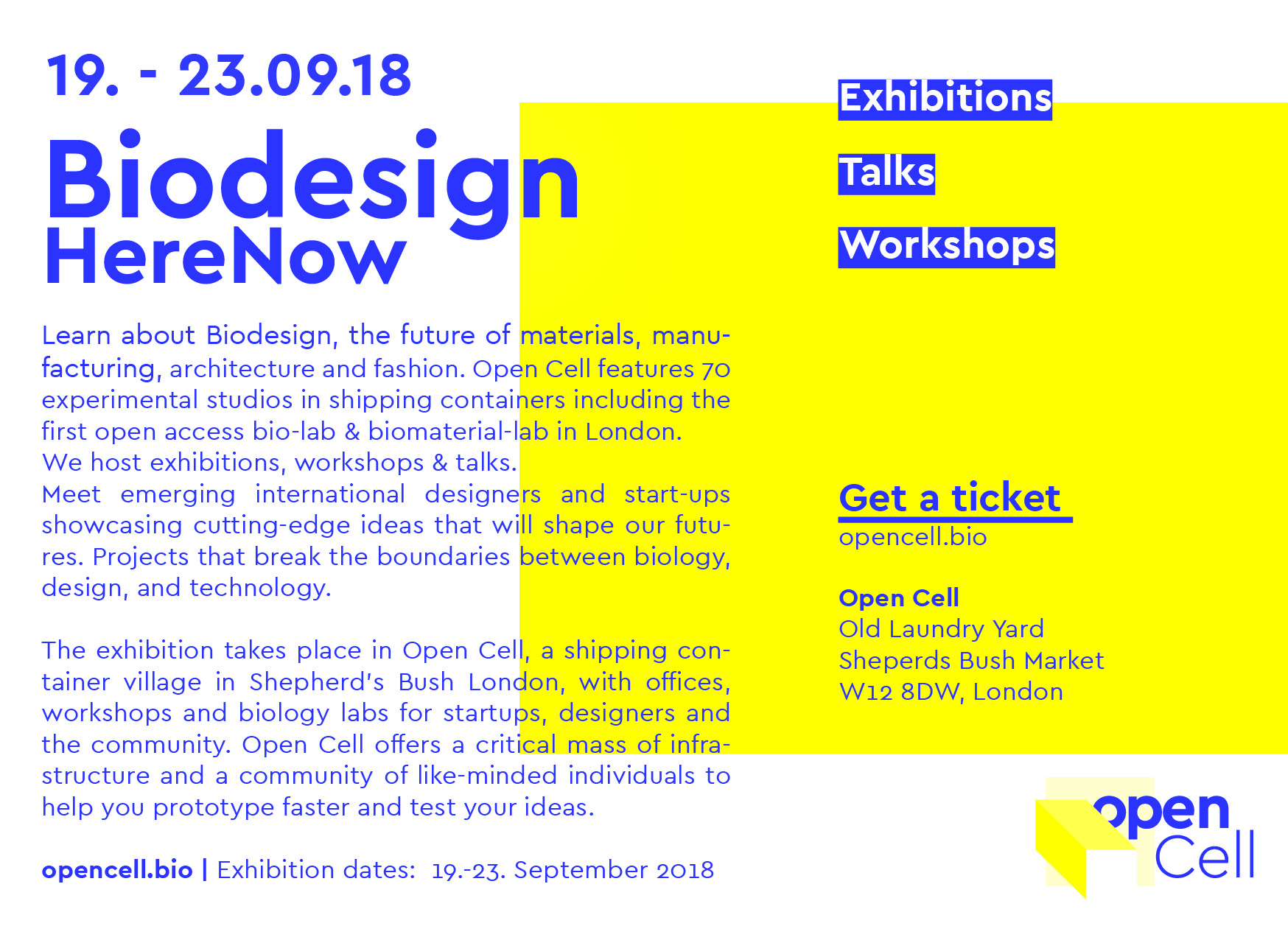 We are incredibly excited to be part of "Biodesign Here Now" at the London Design Festival 2018.
Exhibition opening hours are:
Wednesday to Thursday: 12 - 8.30 pm
Friday to Sunday: 12 - 11 pm
For a full list of events, please see here. In addition to presenting the exhibition "See the invisible", Biotop will be hosting three workshops in the container lab at OpenCell on Saturday (22nd September 2018) at 4 pm (sign-up), 6 pm (sign-up) and 8 pm (sign-up) respectively. Drop by!